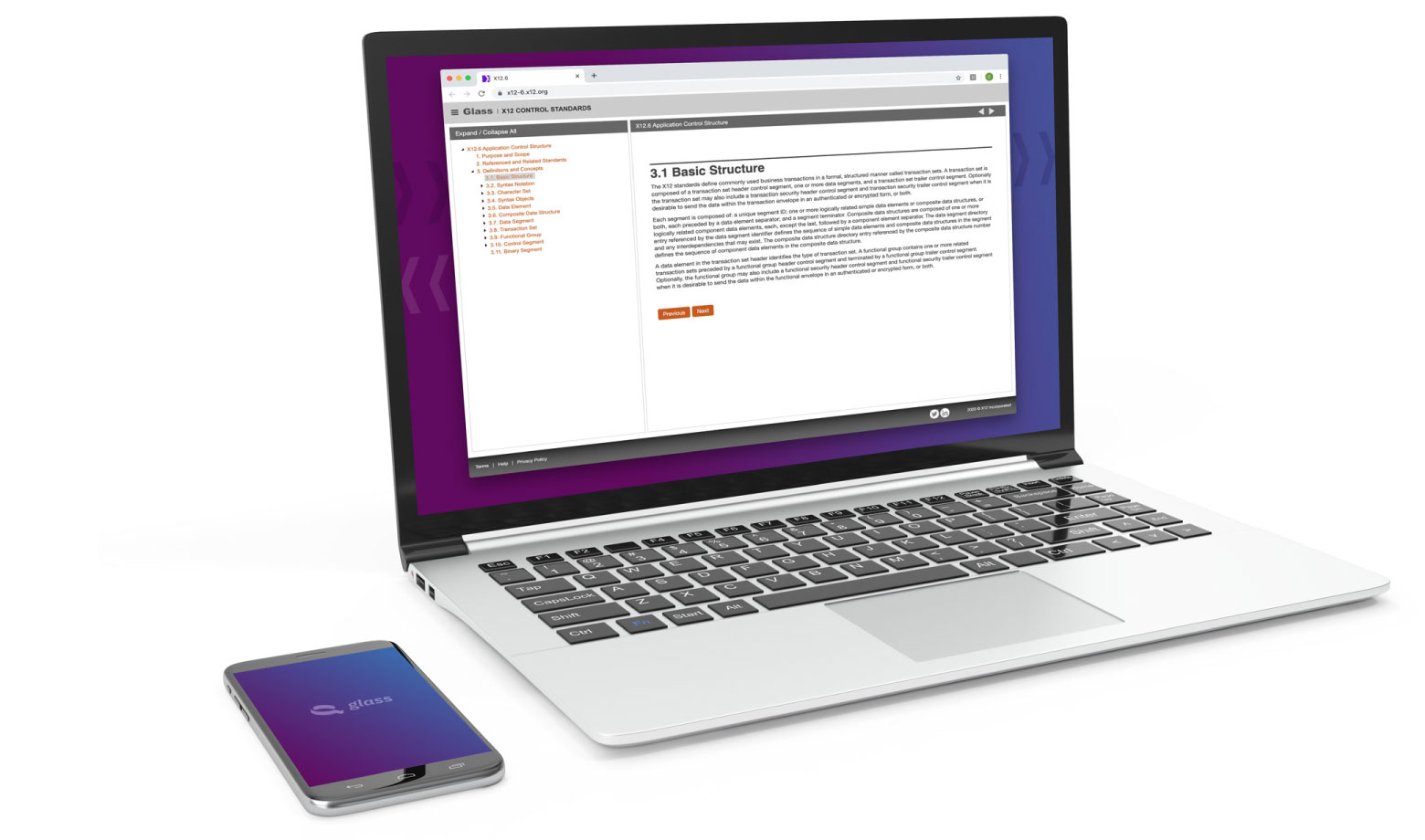 Glass is X12's online viewer, providing easy and convenient web-based access to many X12 products, including the EDI Standard, Code Source Directory, Control Standards, EDI Standard Figures, Guidelines and Technical Reports.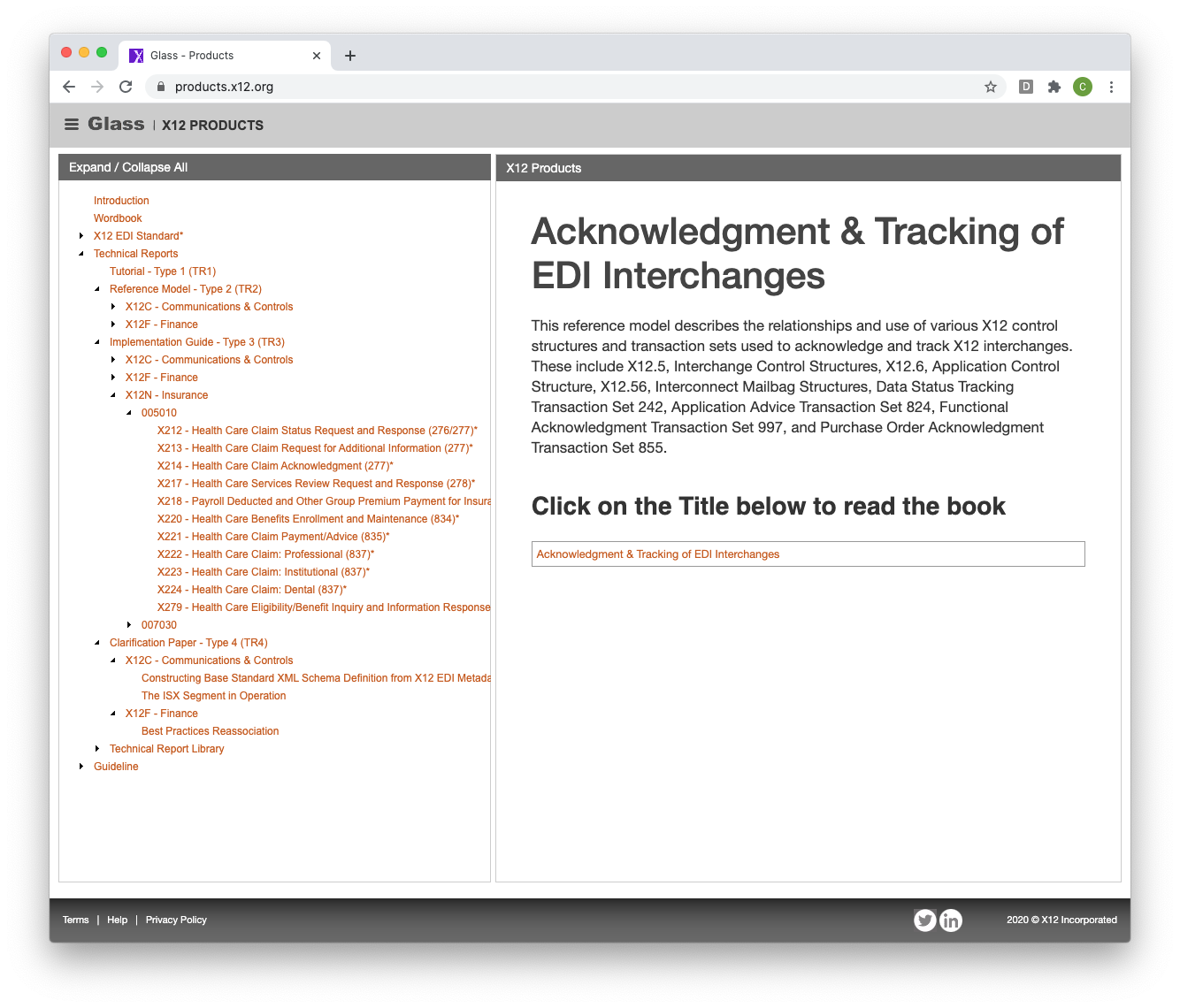 Documents are presented as a two pane website. The left pane is the Table of Contents (ToC), and the right pane displays the content based on what is selected in the ToC. Glass supports a broad range of content so two navigation processes are necessary, hyperlink navigation and sequential navigation. Each navigation process supports specific types of content.
Free Content
X12 Control Standards
Type 2 Technical Reports
Compliance in X12
Type 4 Technical Reports
Wordbook
Glass Help
Subscriber Content
EDI Standard Figures
Transaction Set Tables
Segment Directory
Data Element Dictionary
Code Source Directory
Type 3 Technical Reports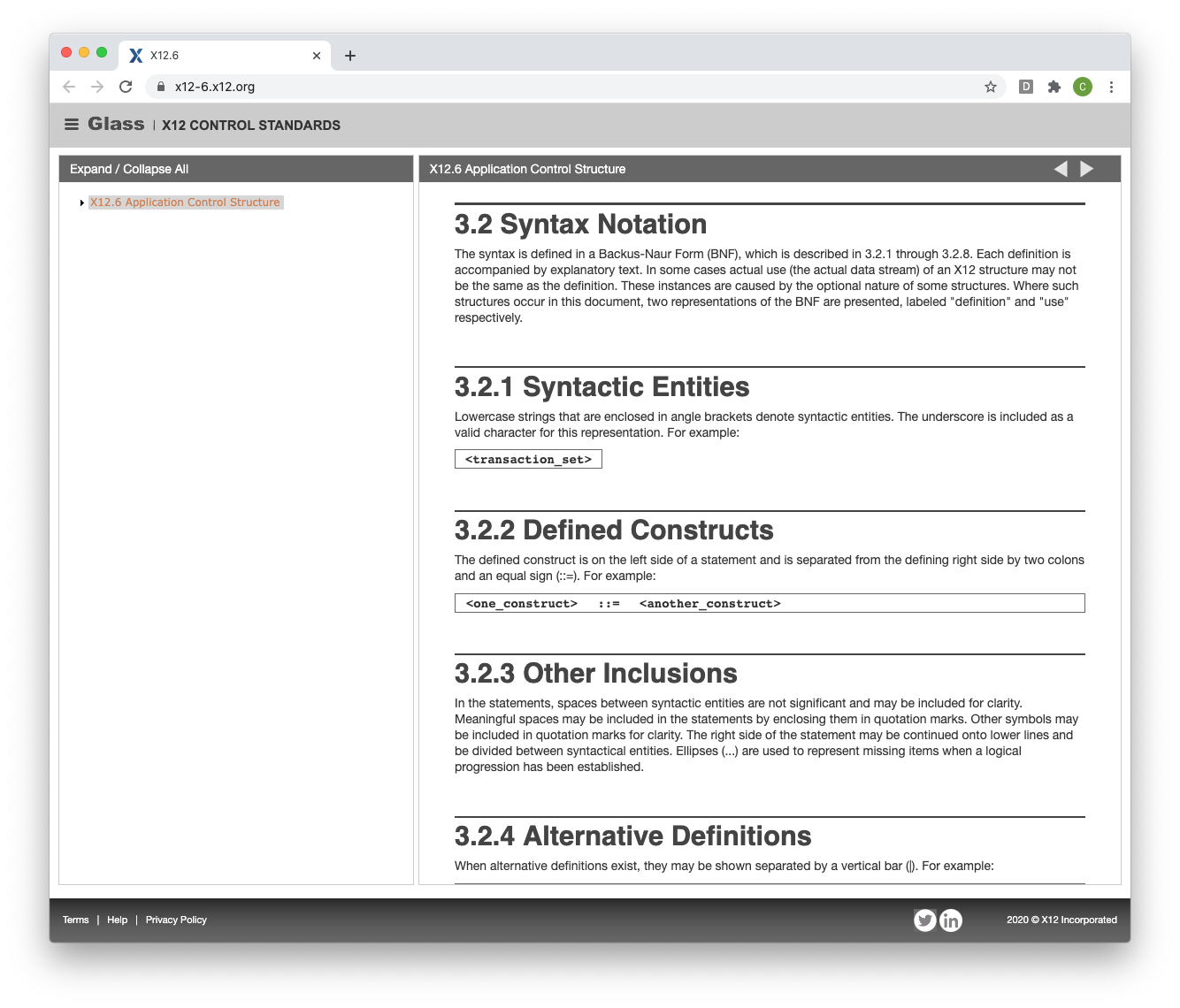 Supported Browsers
The Glass application is tested with the latest version of the following browsers:
Google Chrome
Microsoft Edge
Microsoft Internet Explorer
Mozilla Firefox
Opera
To report any browser related issues, please send a message to support@X12.org, including a description of the issue and the browser and version of that browser
Create a Free Account
Create a free X12 | ID to access the free content and use the same ID to access the premium content once you've subscribed.
Subscription Information
Subscribe to become a licensed Glass User with access to all Glass content and read more about X12's licensing program.